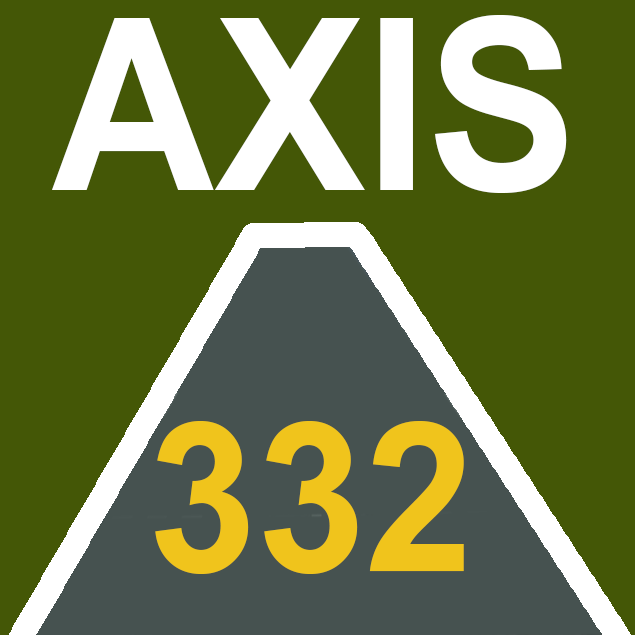 This is a special Glide Path version with graphic user interface (GUI) for simultaneous displaying the graphs on a separate screen when changes are made in the antenna parameters or scattering objects in the control panel.

The AXIS 332J has similar functions as the AXIS 330J, but the modes are separated from the control panel in order to be presented on a separate large screen or projector. It is an excellent tool for working groups and educational purposes.
Below is a quick look at some of the modes in this version.
The Control Panel
The Control Panel sports "spinners" for changing the default values. The control fields are similar to the ones found in AXIS 330J.
The scattering editor
The different scattering object types are added by clicking og the buttons in the lower left hand corner. They appear with default values that must be moved to the desired positions by using the "spinners".
The Approach mode
Above the approach mode where the five objects are creating bends and scalloping.
The graph may also be projected with white background.
Vertical trace
Avove the vertical trace in both color and black & white.
Transfer between A332 and A330
By changing to A330 the scatter model from A332 can be loaded and continued.
The A330 shows a similar bend pattern to the A332.
Conference mode
There are "control spinners" on the Control Panel, Scattering editor on the host PC, and on the right hand side of the projected screen. Using them is a fast way to change parameters or move the reflection objects while watching the simultaneous reaction on the large screen.
End of the AXIS 332 JAVA presentation